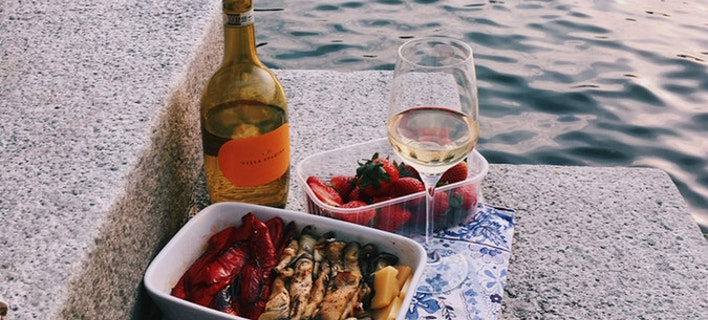 Americans seem to love more and more Greek wine and this is reflected in the steady rise recorded by exports to the US over the last five years.
According to a study by the Commercial Office of the Greek Consulate in New York, which was posted on the website of the Greek Wine Association and refers to ELSTAT data, the total value of exports of Greek wine to the US in 2017 amounted to 12.4 million , up 49% compared to 2012, while volume sales increased by 15% over the same five years, with 2017 reaching 2.36 million kg.
The growing presence of Greek wine in the United States is attributed to the expansion of the network of premium Greek cuisine restaurants, especially in the large urban centers of the Greek coasts, to the increase in tourist flows from the United States. in Greece, with the most popular destinations in Mykonos, Santorini, and Corfu, as also other Greek islands too, in the constant familiarization of American consumers with food products that bear the term "Greek" in their inscription / origin, as a result of the enormous success of "Greek yogurt" the organization and the positive footprint of the Programs for the promotion and promotion of Greek wines, which has been incessantly implemented in recent years in the USA. the National Interprofessional Organization of Vine & Wine (ΕΔΟΑΟΟ).
According to the report, in order to further increase exports of Greek wine to the United States, there must be, among other things, a stable "bridgehead of Greek-American wine-importing and distribution companies". At the same time, a large number of premium Greek cuisine restaurants, particularly on the East Coast, which can act as ambassadors of Greek wine to high-income consumers, offer the option of consuming the product and by the glass,
Finally, it is concluded that in order to continue to expand its presence on the opposite side of the Atlantic, Greek wine should, among other things, insist "firstly, on the constant, persistent and recurrent approach of professionals in the US, namely importers, distributors, restaurant representatives, sommeliers, wine enthusiasts, wine bloggers, etc. Secondly, continuous, persistent, repetitive and targeted actions to promote their visibility to the consumer, showing their indisputable qualities, aiming at training "of the broader American consumers, that it is willing to choose against widely known and well established in the market, and possibly cheaper, competitive."